Reminder Nominations for Election to the Executive Committee
5 places available, one of which is for a King's Counsel and at least 1 for members' under 7 years' call. The positions are for a term of 3 years from January 2024.
Nominations must be received by 16.00 on Friday 24th November 2023. Nominations should be sent to the administrator by email.
Those wishing to stand must be members of the CBA and must consent and be proposed and seconded in writing by email by members of the CBA.
We encourage nominations from all backgrounds in particular from those underrepresented groups.
In the event of more than five candidates, an electronic election of the membership will be held.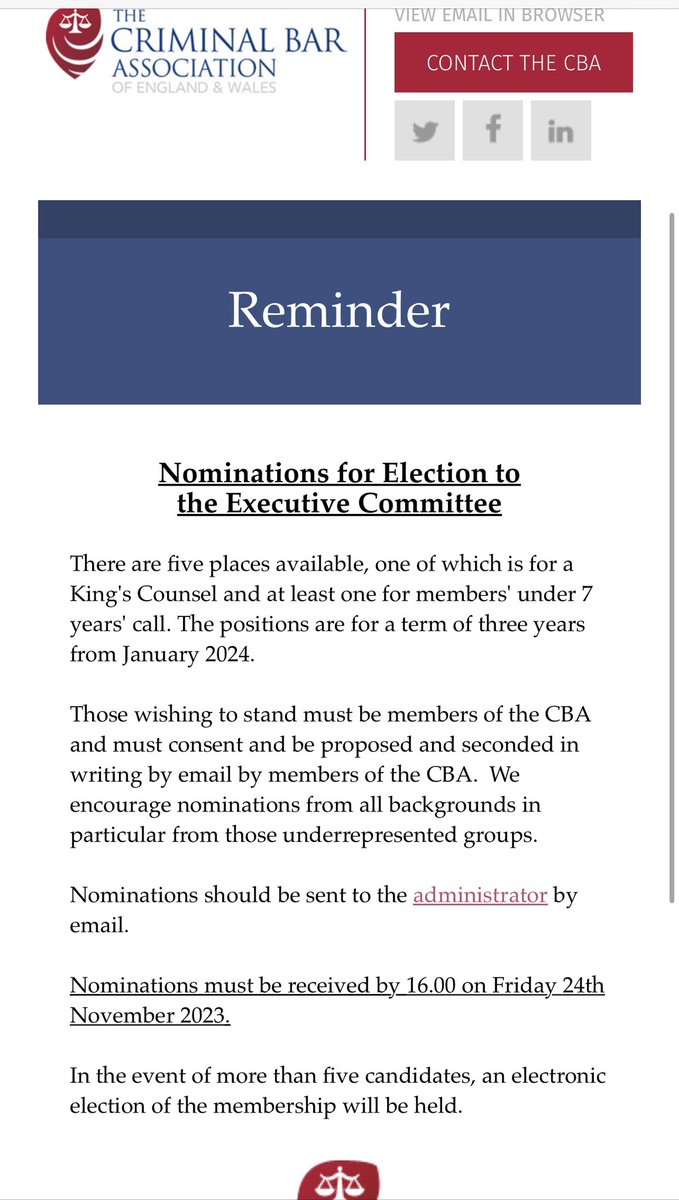 Source: X